Inspiration abounds at Euroluce, the trendsetting lighting show.
Every year designers and style seekers from around the globe travel to Milan, one of Italy's chicest cities and a mecca for modern trends, to attend Salone del Mobile. This global platform for design shapes the products of tomorrow for home furnishings, lighting and décor.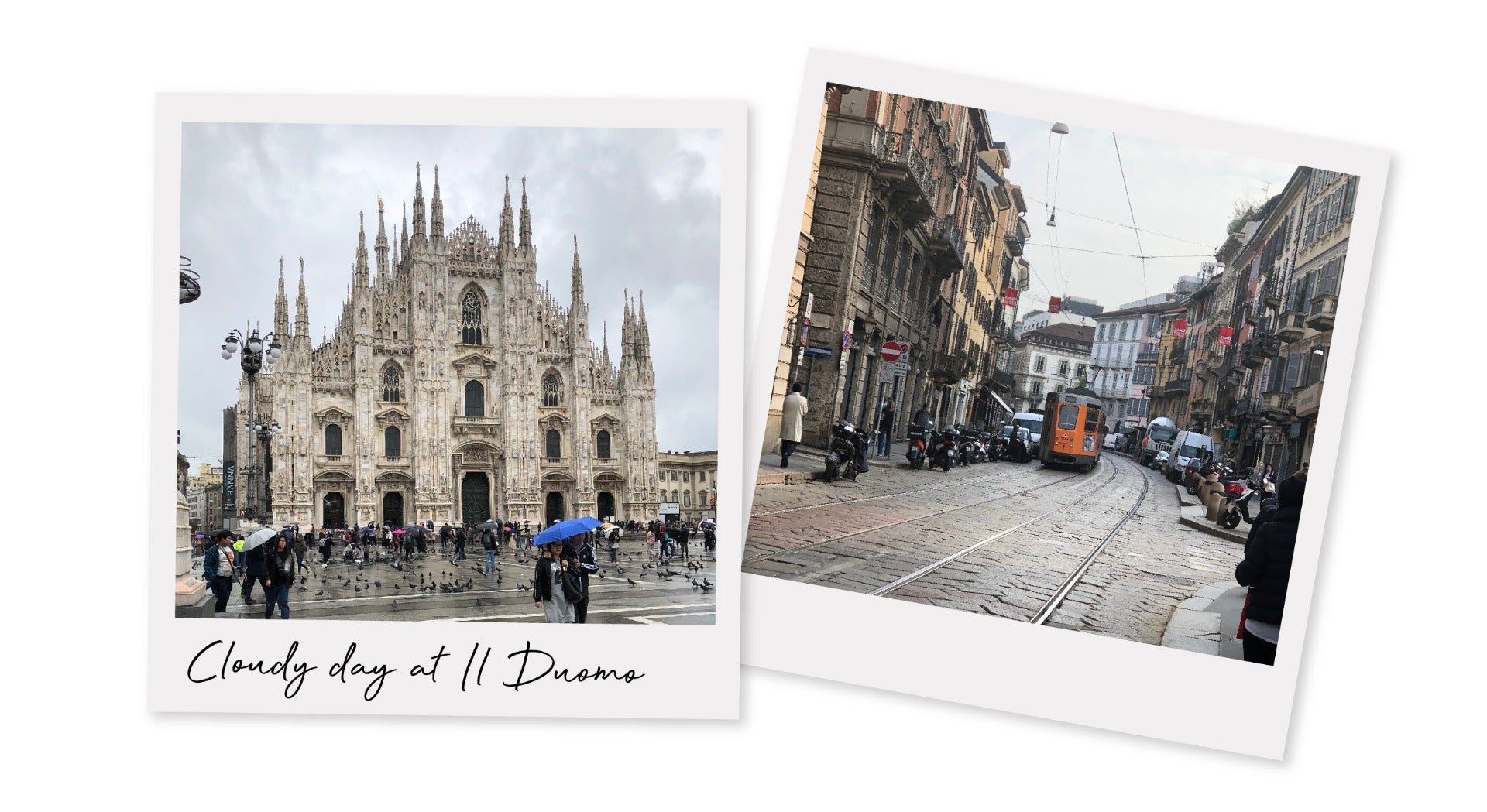 A favorite hot spot during Salone del Mobile is Euroluce, the international lighting exhibition, which features the most avant garde decorative lighting in the world. As our CEO of style (and everything else!) Rick Wiedemer says, "It's vital to keep a fresh perspective. Visiting Euroluce for technological innovation and design inspiration is key because we're constantly seeking out new ways for our products to improve people's homes and lifestyles."
And even more exciting than experiencing the show? Being IN it. Our very own style star, Lisa McDennon, debuted her vibrant Hinkley Lighting collection on the world stage. She gives us her take on being a part of this incredible international showcase of creativity.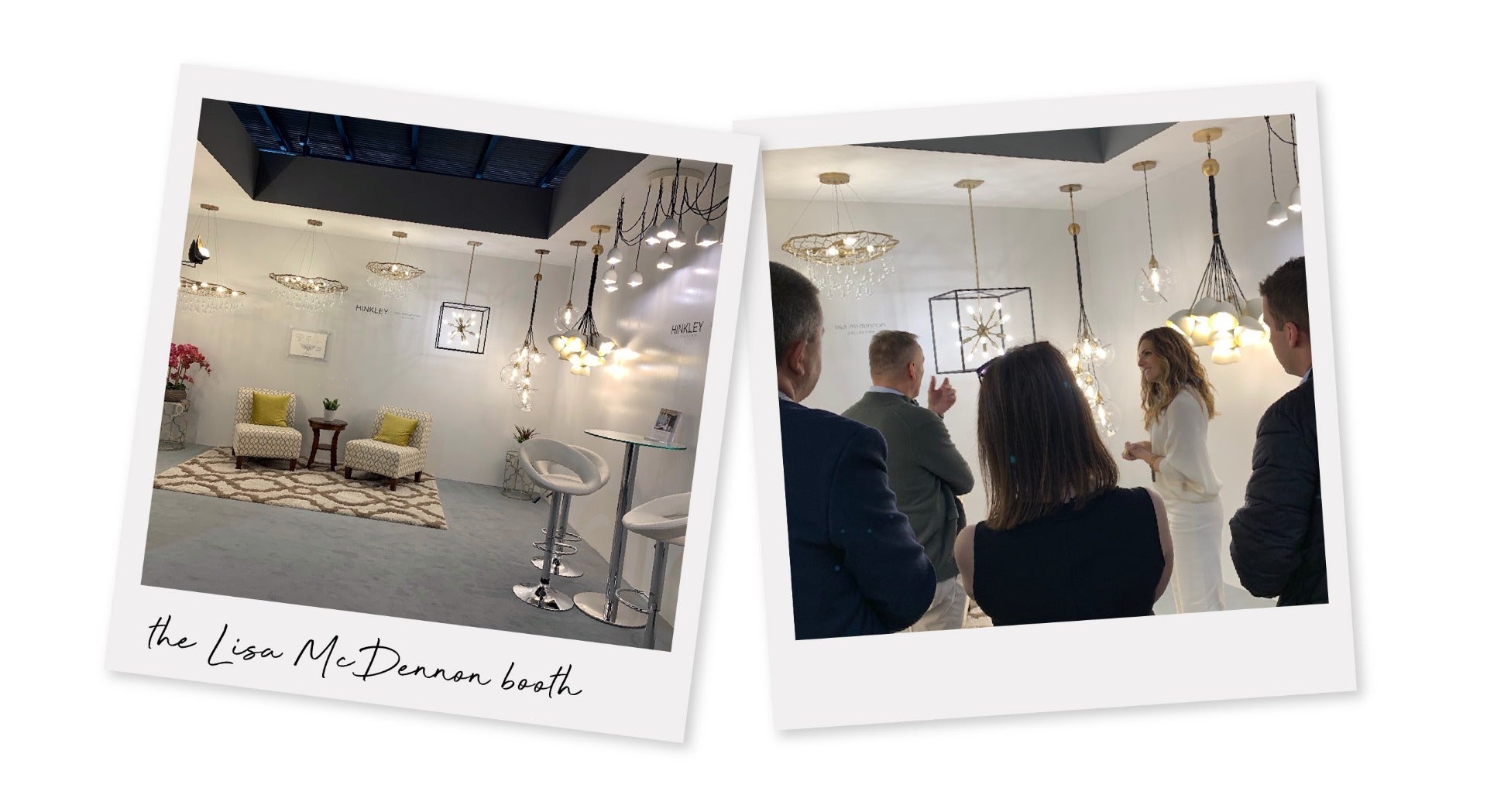 So grab a cappuccino. Let's catch up with our savvy creative team and see what trends caught their discerning eye, while enjoying their expert product picks that tap into these desirable trends.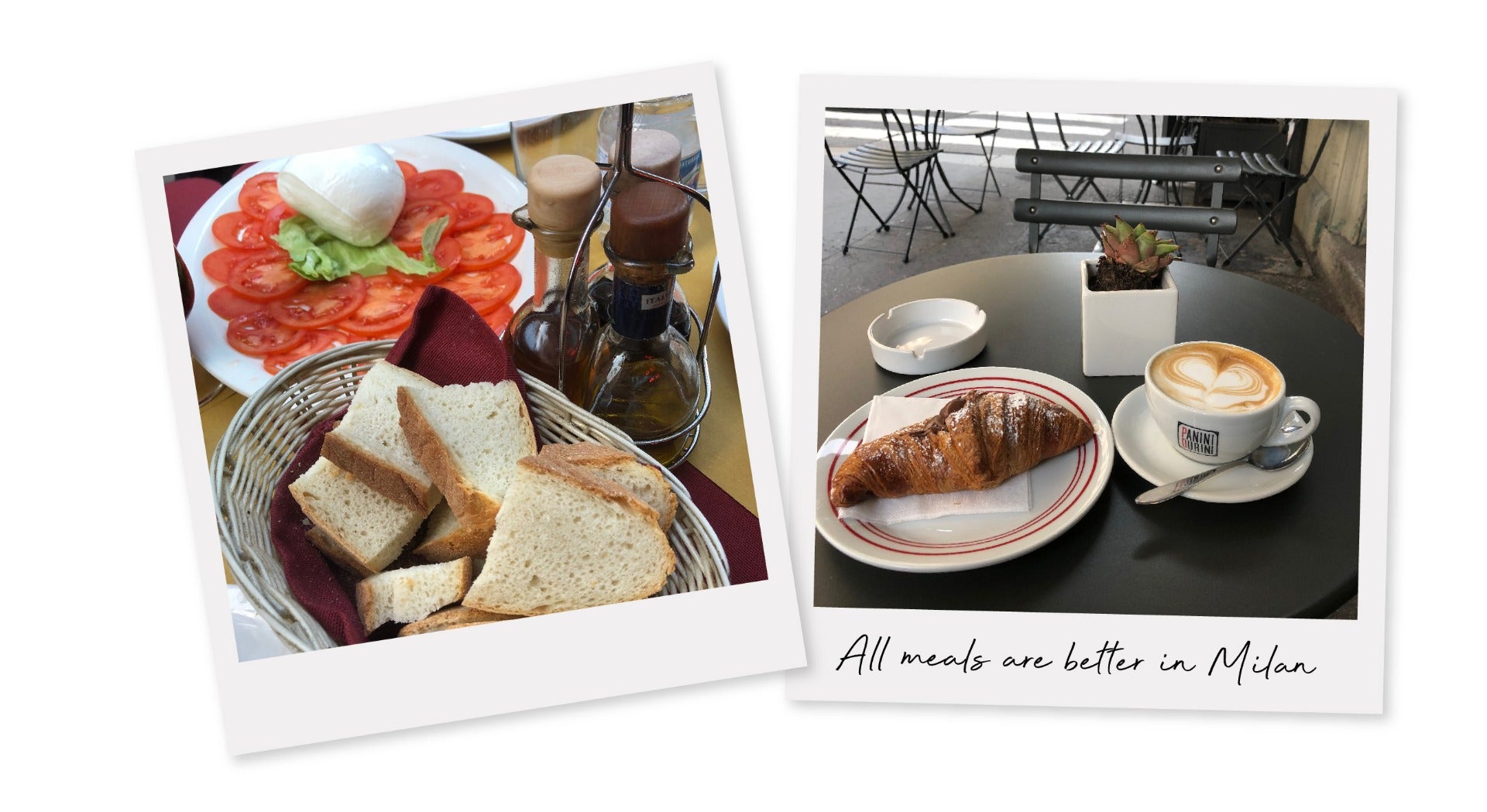 LINEAR LOVE
Linear chandeliers continue to stretch the limits of the imagination. "We saw an incredibly diverse range of linear lighting at Euroluce," says Kevin Kraemer, Senior Product Designer at Hinkley. "LED has totally changed the game, and continues to open up a whole new world of creativity in lighting design."
He has had a front row seat to this metamorphosis, watching linear chandeliers evolve through years of attending European trade shows, excitedly noting that "today, nothing is off limits." He points to two of his favorite new linear chandelier designs for Fredrick Ramond, Hinkley's luxury line, STYX and HARMONY, that are redefining modern lighting fixtures in fresh, innovative ways.  
When designing the STYX linear chandelier, Kraemer integrated the LED light source into the frame, allowing the striking metallic gold branches in the center to become the star of the fixture. "LED technology allows designers like me to break the mold, and think outside the box," he says.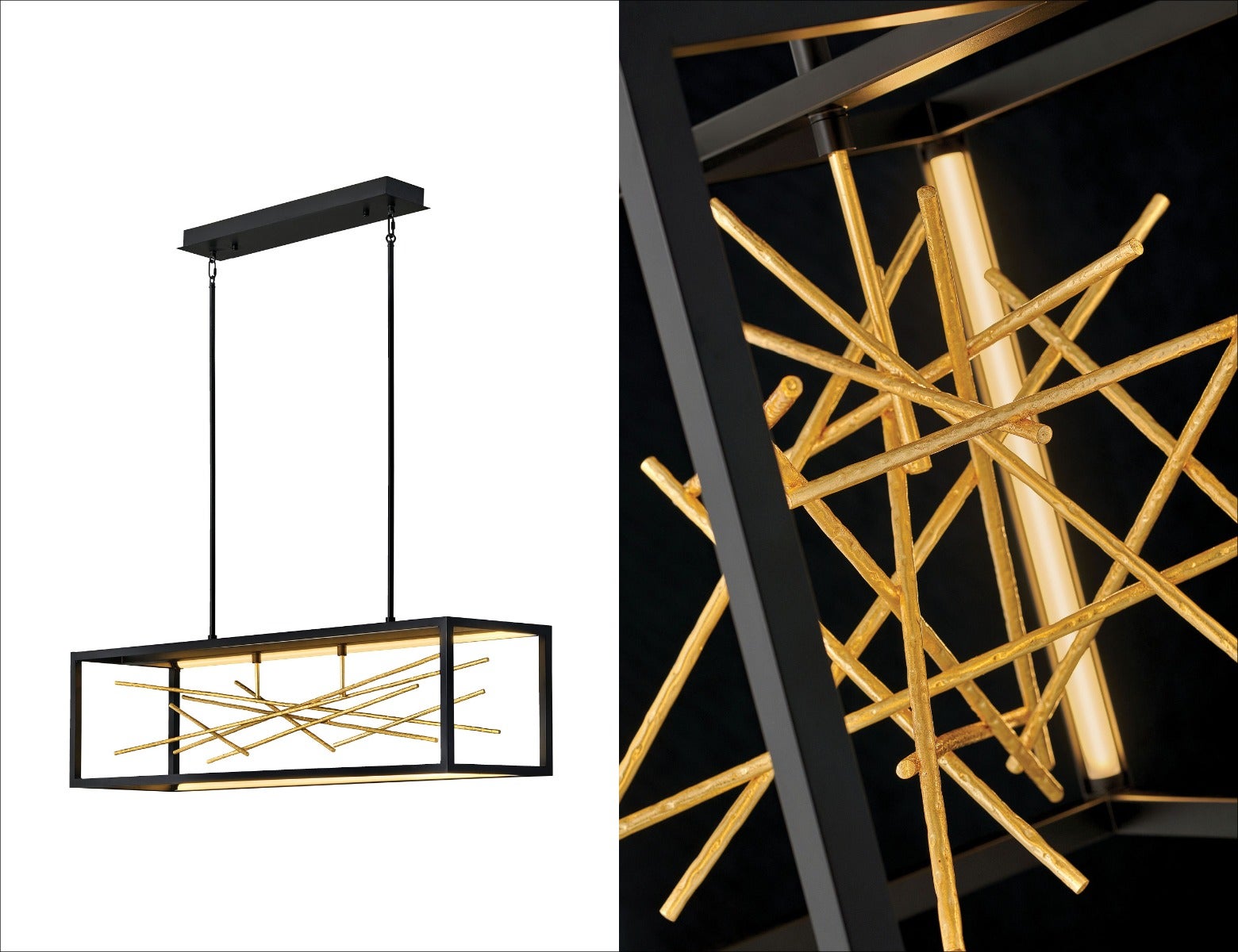 LED TAKES THE LEAD
Hinkley owner and vice president Eric Wiedemer, who also leads Hinkley's product and trend teams agrees, "The advent of LED technology has created new possibilities for taking lighting design far beyond traditional bulb-and-socket paradigms. We are creating unique new designs that weren't possible 10 years ago," he says. Linear shapes also offer incredible versatility. As Kraemer explains, "The HARMONY linear chandelier, with its multiple LED light sources, allows for multiple customization and configuration options. This design can actually evolve along with the desires of its owner, adapting to new furniture or aesthetic changes to the space." He points to diverse arrangements with pattern, organization and varying heights that are feasible thanks to the adjustability of the individual tubes of the fixture. While HARMONY is robust, weighing over 50 pounds, once installed it is easily modified without expert assistance.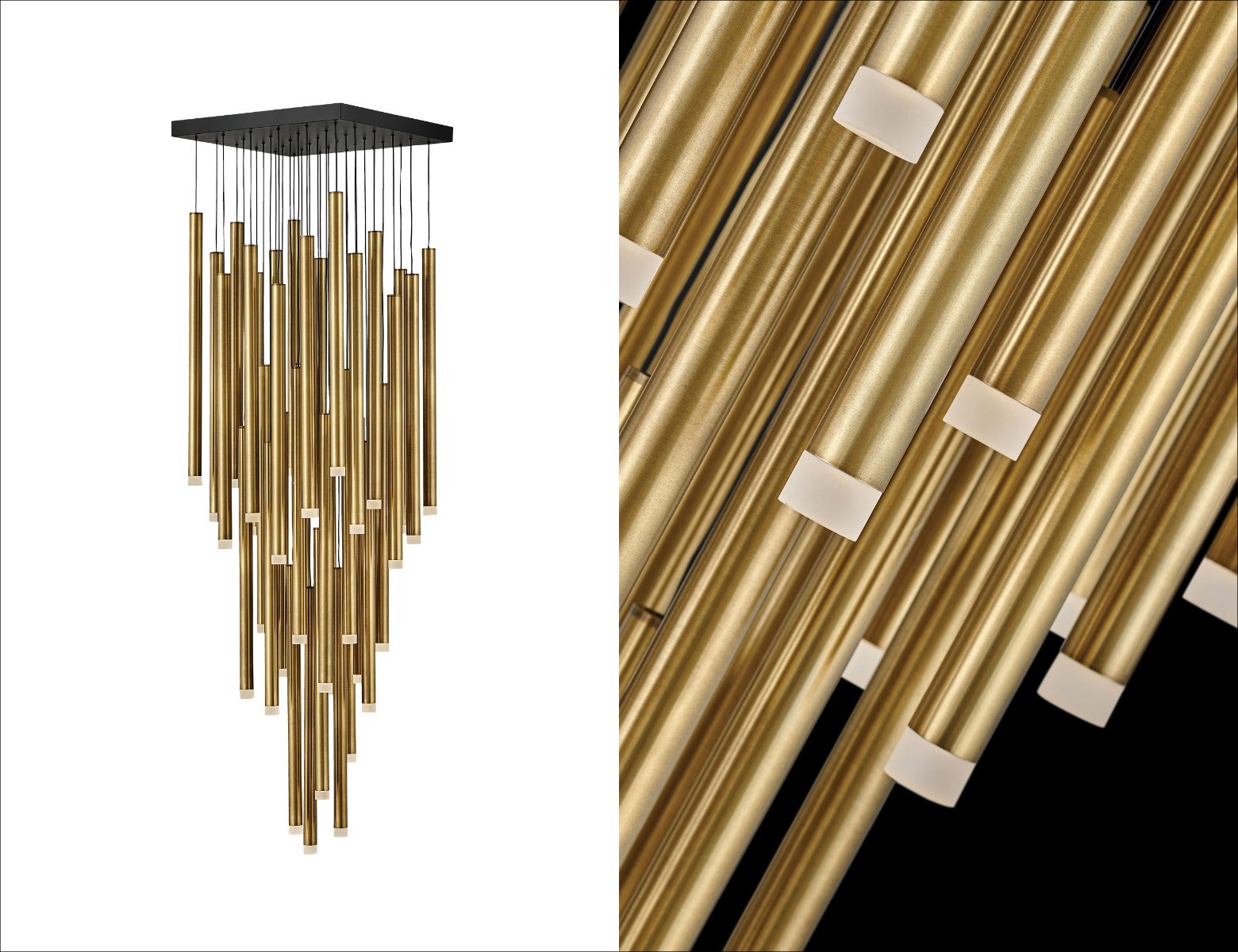 GLOBAL TAKEOVER
This timeless silhouette made a powerful show of force throughout the Euroluce exhibition, proving once again that the globe is here to stay. Our team saw thrilling new interpretations, like layering multiple globes together, or clear glass globes pierced with slender rods, even prismatic globes. "Globes were all the rage," says designer Lisa McDennon, "and I saw them in all shapes, sizes and colors." One of her most popular silhouettes, SKYE, pays homage to this powerful design statement and was on display at Euroluce. Mesmerizingly asymmetrical with a mid-century modern flair, SKYE showcases a cluster of clear, open globes, each encircled with a slender brass ring. Each opening is off center and the globes fall to different lengths. A worthy investment, the globe is a classic that will never be too trendy.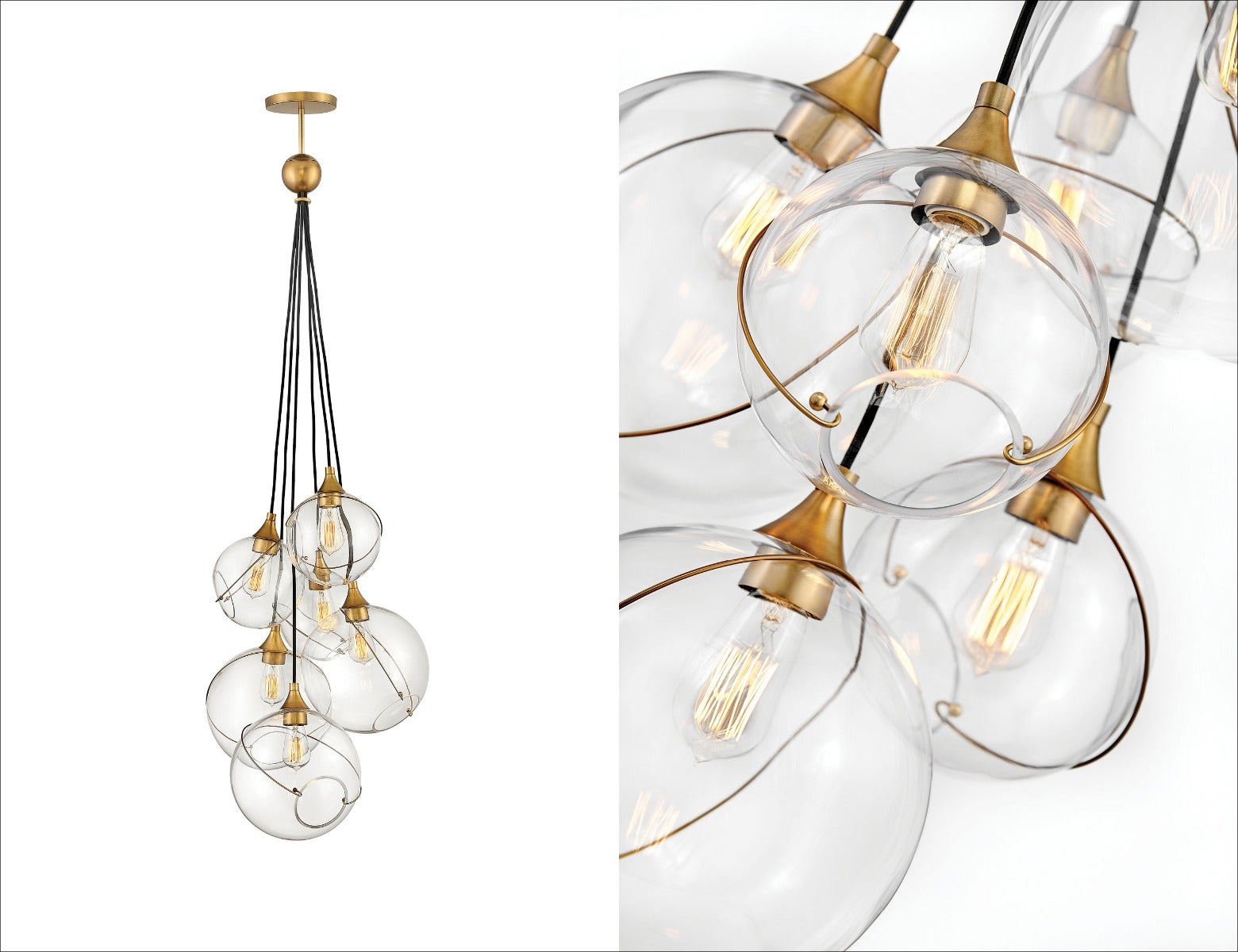 BOTANICAL BABES
Lighting designs with an earthy edge emerged as powerful trend. Vine-like shapes, and delicate details that represent leaves, floral buds and even butterfly wings were prevalent. The stunning EVE chandelier from the Fredrick Ramond luxury line features elements inspired by nature but reinterpreted in dramatic fashion, like this striking chandelier in a hammered Champagne Gold finish.