Just in time for renovation season, we're sharing favorites styles and helpful installation tips for two of the most important areas of your home: the kitchen and bath.
Kitchen Confidential
SOME OF OUR FAVORITES FOR THE HEART OF THE HOME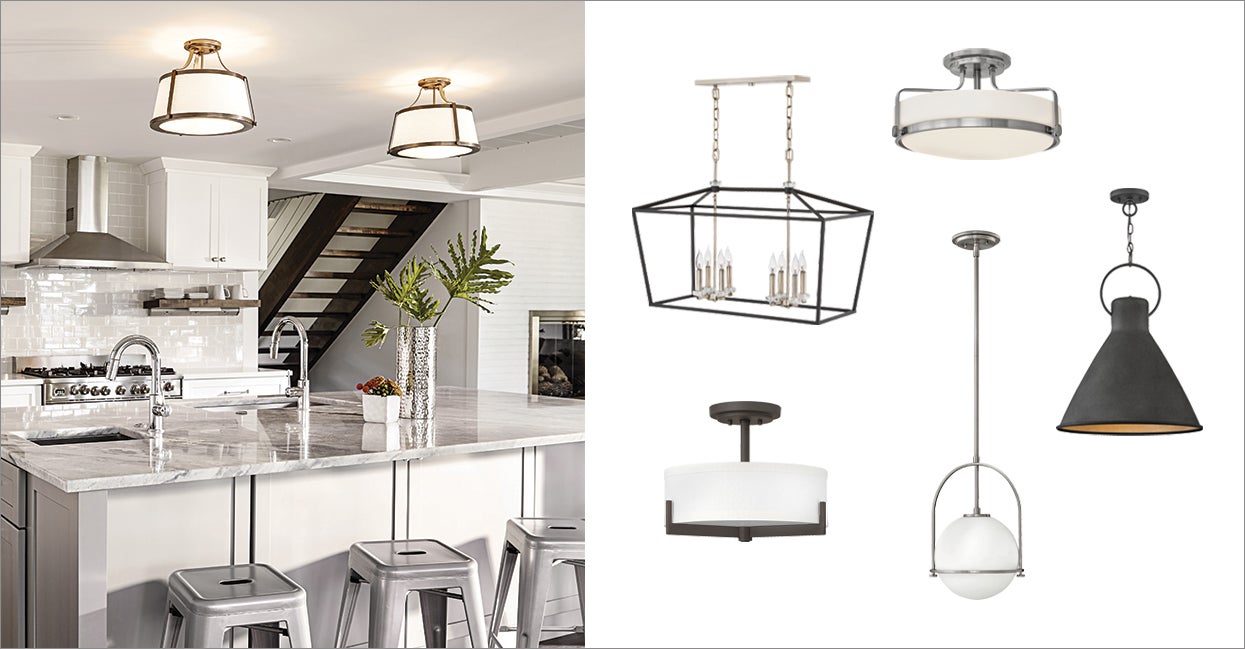 Kitchens are the best mix of social hang out and industrious workspace, so choose fixtures that provide both task and ambient lighting. Nothing is off the table: pendants, flush mounts and chandeliers are all part of the recipe. This multi-tasking mecca should have a mixture of ambient and task lighting. The key is to balance multiple light sources so the space is as inviting as it is functional.
For lower ceilings, a pair of decorative semi flush mounts, like the Charlotte shown here, is a great option.
For taller ceilings, consider the perfect pair of pendants, or if space allows, a trio for a stronger design statement. Pendants in the kitchen are a great choice because they provide crucial focused light. We recommend that they should be hung 28"-35" above the countertop. A good tip to remember is that pendants should be high enough so that people can see each other but not so high that they are blinded by bulbs.
Perfect Reflection
SOME OF OUR FAVORITES FOR A SPA-WORTHY SANCTUARY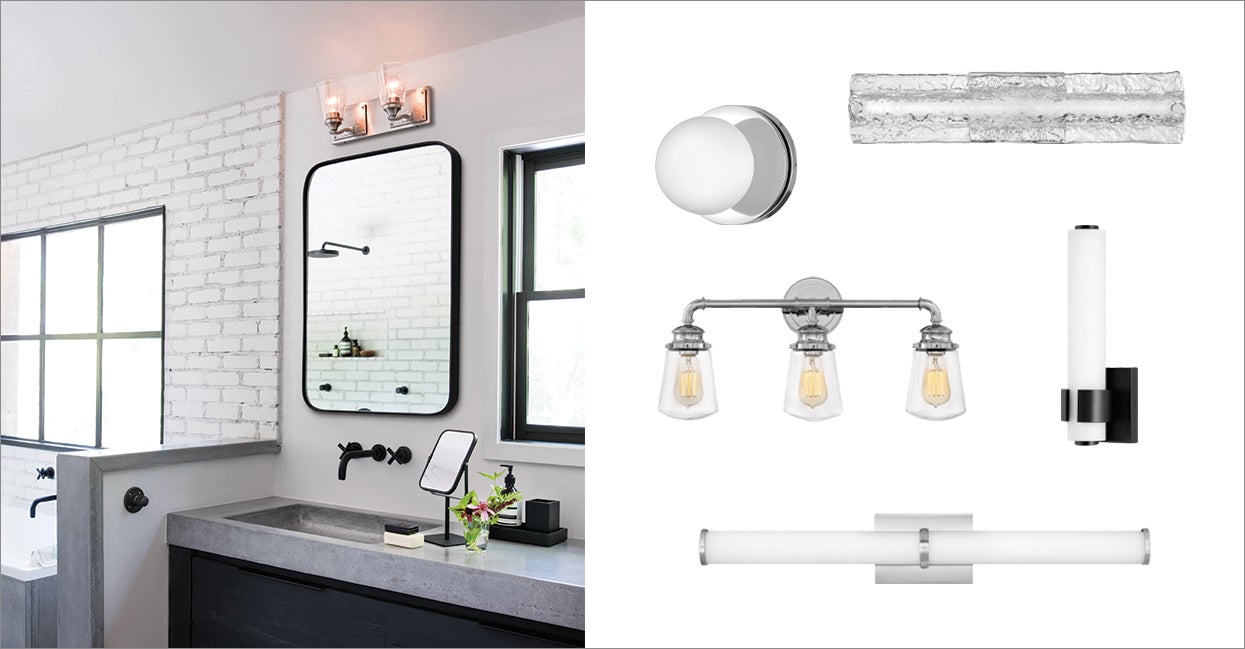 Make a splash with well-planned lighting in the bath, including layering in light from multiple sources. To maximize your home's value, it's important to make this space functional and beautiful with a mix of vanity and overhead lighting.
There are a few simple tips to master your measurements in the bathroom. A bath bar over the vanity, like the Jackson shown here, should be a minimum of 24" wide and mounted 75-80" above the floor. If you have the space on either side of a vanity mirror, sconces should be approximately 36"-40" from one another. If you are adding an overhead light, this simple formula makes it easy-peasy: add the length and diameter of the room in feet and that number, in inches, is a good guideline for a fixture's diameter.
Remember that when it comes to remodeling, upgrading your home's lighting can be easy and budget-friendly, and makes a dramatic impact in any space. To get started, check out our simple style chart to find lighting you will love.