Hinkley Hospitality recently made its way down South and partnered with TriStar Bank to renovate its federal building in Columbia, Tennessee. With a vision to maintain the integrity of the building's history and complement the 100-year-old antique brass accents throughout the building, we joined forces to incorporate a sense of practicality, but with an eye for design top of mind.
ECHELON MAKES A STATEMENT
The outcome? Stunning! Echelon, one of Hinkley's newest pieces from the Lisa McDennon Collection, steals the show throughout the renovated building.
"Everyone wanted to know 'who did the lighting?' Naturally, I was so proud to say that with the help of Hinkley's lighting, we were able to create magic! The Echelon is a beautiful piece that will certainly stand the test of time – thank you, Hinkley!" Kate Barr, Commercial Lighting Sales/Project Manager for TriStar Bank.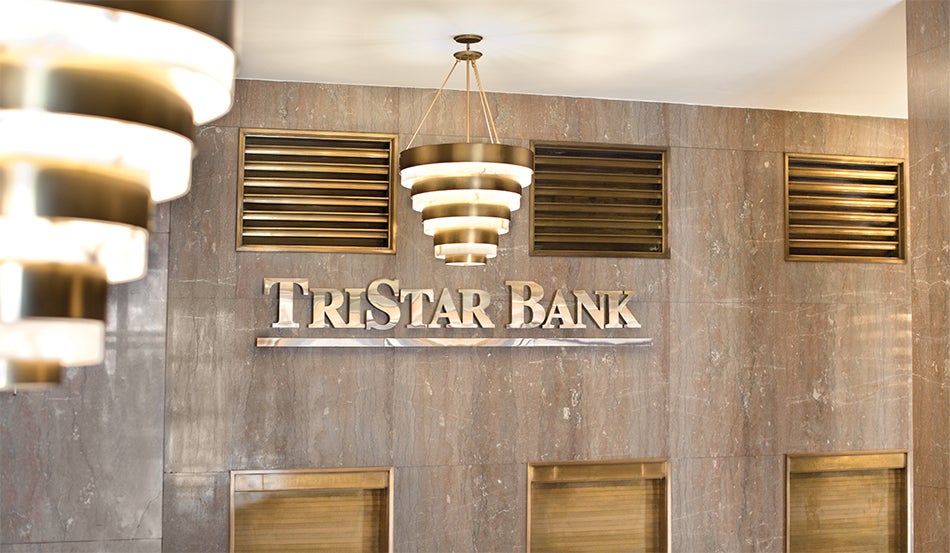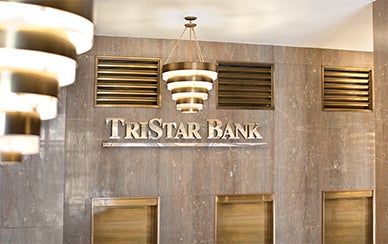 ---
BEHIND THE DESIGN: MEET LISA MCDENNON
The Lisa McDennon Collection for Hinkley offers an array of styles with a modern organic aesthetic. Drawing from Lisa's inspiration as an artist and designer, each fixture is thoughtfully planned with purposefully chosen materials and finished with impeccable construction. Natural elements, subtle textures and sculptural silhouettes are the unexpected details that elevate each design to a memorable level.
Learn more about Lisa here.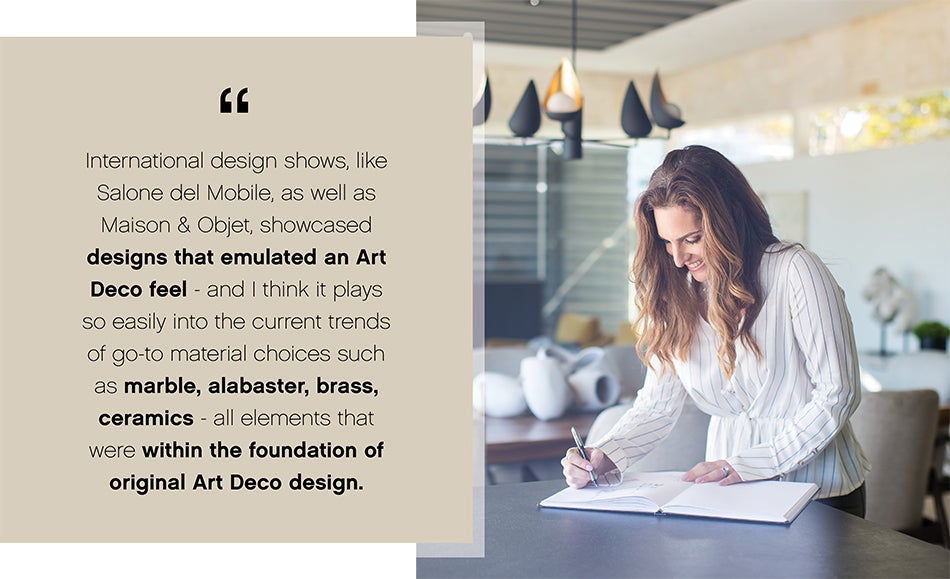 ---
ECHELON'S INSPIRATION
Throughout her travels, Lisa McDennon is constantly uncovering captivating styles and trends to incorporate throughout her designs. On a chance visit to downtown Detroit, Lisa was enthralled by the city's historic skyline and its vibrant architectural legacy. Many of Detroit's iconic buildings, constructed during the Roaring Twenties, are rich in Art Deco style. Lisa was immediately inspired to create Echelon: a dramatic, multi-tier chandelier from her innovative point of view.